Just some images to give an idea of what Night Vision gear can do and how it can work.
Taking a photo through most NV gear is as simple as holding a camera up to it and taking a picture.
To highlight performance, here's a panoramic image stitched together showing a Gen3 aviation tube, a XR5 Photonis Gen2 tube ( very high performance Gen2) and a Gen3 ground use tube. Conditions are rural-starlight - no moon.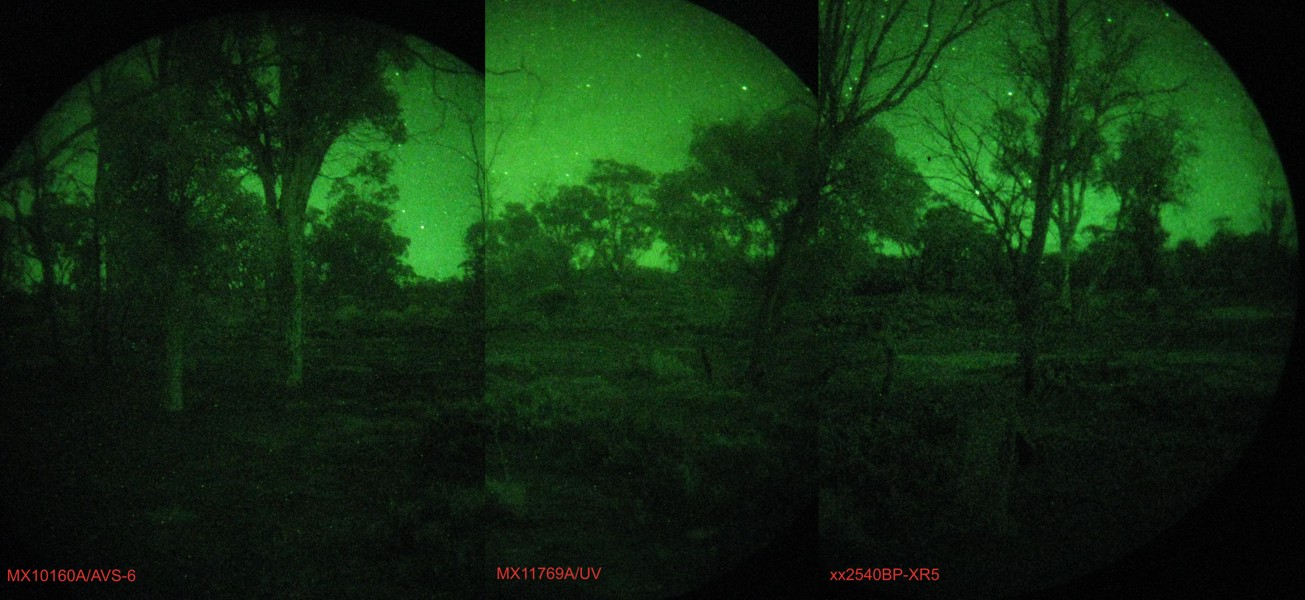 This image compares three high performance Gen2 images, the first two are Gen2+ aviation tubes, the third is a Gen2 XR5 tube ( aviation grade).