Hi All,
A few were working on the 3-Stage DIY cascade scope project. I'll repost the threads here for anyone making their own, whether from scratch or using the 3D printed models I supplied. Those models were, BTW, put into the public domain, so can be used commercially by anyone who wants to use them.
Some background information - Making your own Night Vision equipment is a fun project. Generally, most of what is available in Australia is both very expensive and usually underperforms expectations. Gen1 equipment has it's uses, but is unsuited to use on very dark nights.
Prior to Gen2 being fully developed, the british developed a type of night vision known as a "Cascade Tube" which fixed three Gen1 tubes together, each amplifying the last, to achieve gain levels and performance similar to early Gen3 devices. These Cascade tubes allowed passive use in starlight and required no additional illumination. They will usually provide visibility through to the horizon, and will allow spotting of foxes, rabbits and other pests under starlight to over 100m, or with an IR torch, eyeshine can often be picked up out to a kilometer.
The UK stopped using cascade tubes around the time of the Falklands war, and surplus tubes are available relatively cheaply - costing around $120 or so to buy from military surplus providers in the UK. Other parts can be sourced locally and through Ebay.
To make one, you need;
A cascade Image Intensifier
A front-lens ( Objective lens ) to focus light on it, like a camera.
A rear-lens ( Ocular lens ) to magnify the small screen.
A battery pack ( 6v DC ) to supply power and on/off switch.
A housing of some kind, to hold it all together.
With this in mind, it is possible to assemble a complete unit for around $300 to $400, that performs as well and often better than commercial units costing many thousands of dollars.
Like many items, though, this has it's downside. They are;
You have to make it yourself ( or find someone else to make it ).
It is large. About the size of a pringles can, or a small telescope.
It is heavy. A couple of kilograms.
There is some image distortion ( fish-eye effect )
So, if you want to make it, or have any questions, please post them here. To restart this thread, I'll repost the pre-built plastic parts that I designed for the original project. These can be made with 3D printers so any local service that 3D prints parts can make them. They can also be ordered from online 3D printing services, and I made a special offer to those who got into the original thread on shooting.com.au to print a set for $80 including postage within Australia - and yes, I still have a copy of that thread and will still honour that.
Details to follow as I dig out the old files and material-lists for those keen to continue their own project. I'll also make up a new version with a commercial battery box from somewhere like Jaycar so that anyone not wanting to deal with fiddly parts like making a battery box can just obtain the parts and then the only real challenge is assembly. Some tools still required though ( screwdrivers, soldering iron, hammers, etc ).
Photo's of 3D printed project -
How the parts fit together - tube, objective, ocular and power leads ( external cover and battery box removed )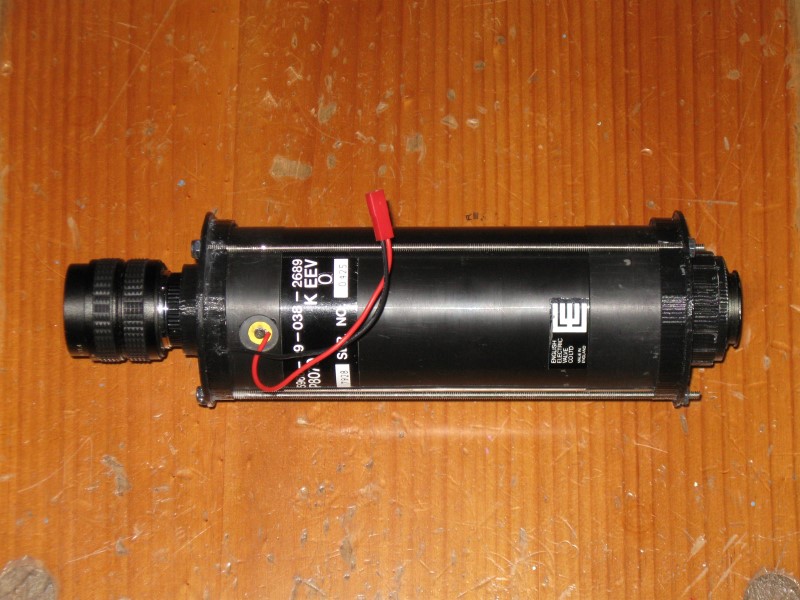 With the external cover in place.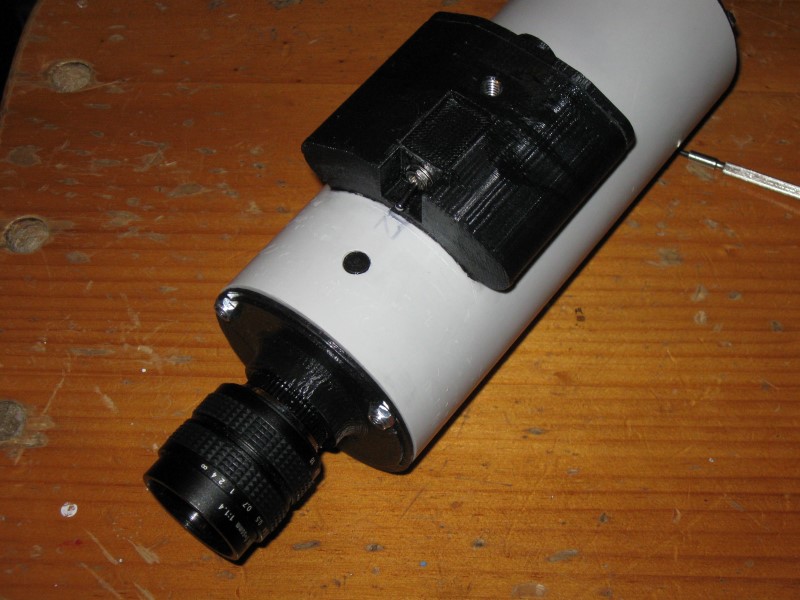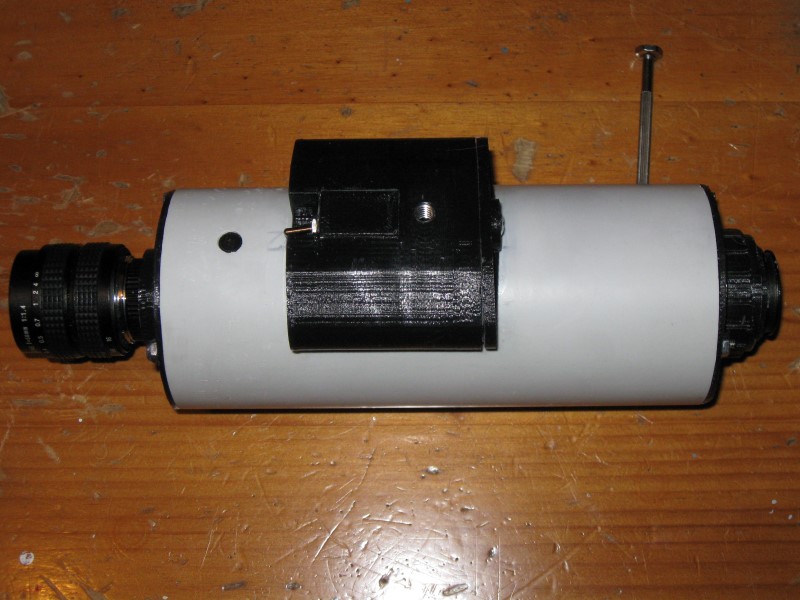 Pictures taken through the lens.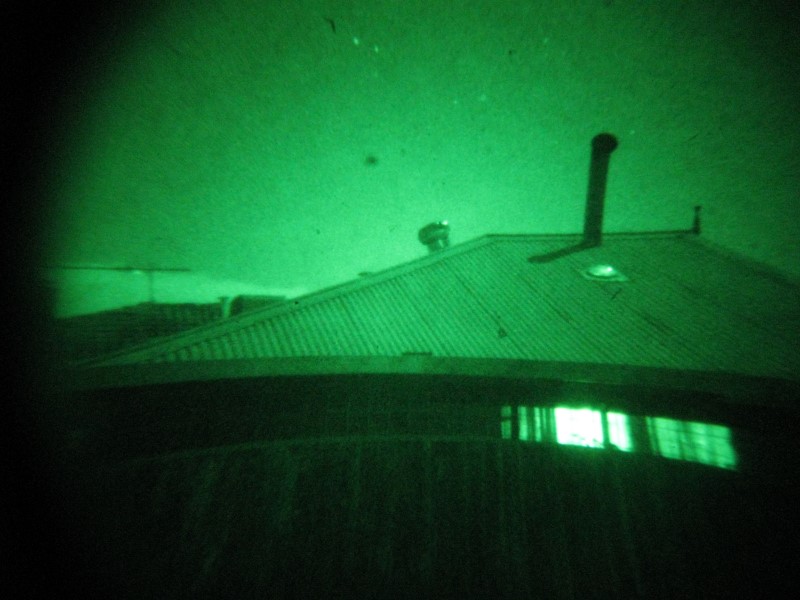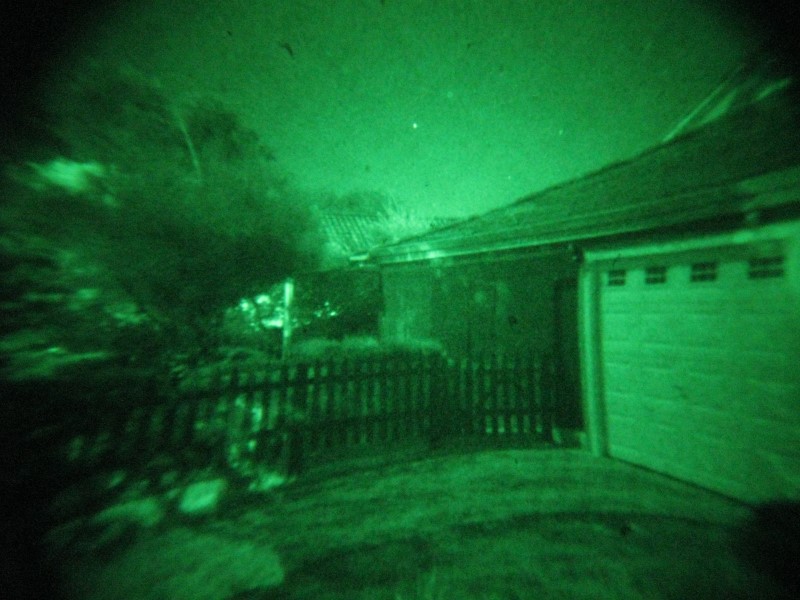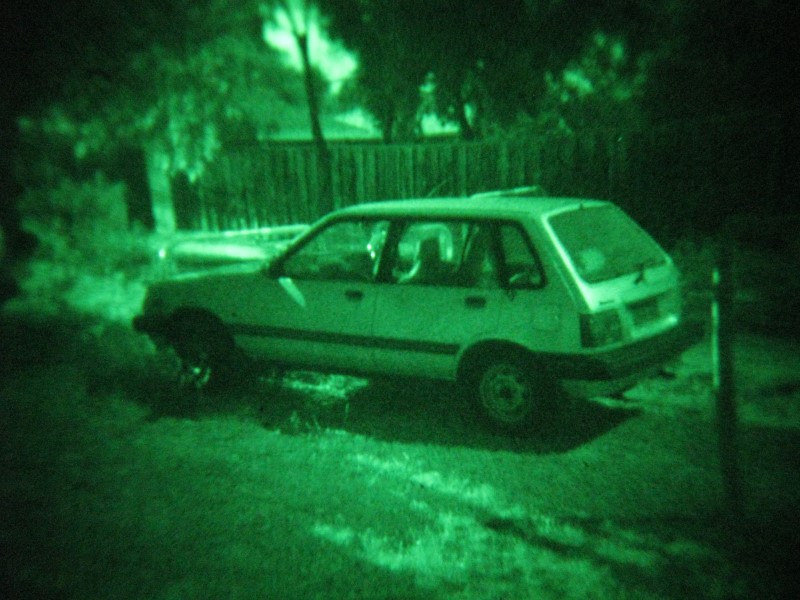 Some Q&A -
Q - Is there a limited number of tubes? Should I do this project now?
A - There are thousands of tubes available, so they don't appear to be likely to go anytime in the near future.
Q - You say this performs like "Gen3" Night Vision? How did you determine this?
A - I put it on a Gen3 field tester, as the military use to determine if a NV device is working, and it passed the same Gen3 tests that would be expected of a set of Gen3 aviation goggles.
Q - How much will it cost to make?
A - $300 to $400 is typical. I've heard of people making them for as little as $150 using parts around the workshop.
Q - Do I need 3D printed parts?
A - Not at all. I made my first ones with PVC pipe from bunnings, using pipe adapters for focal adjustment. It worked perfectly. It just needs some skill to cut plastic. Several people have made them with just lenses and batteries and duct tape, and some continued to use them that way.
Q - Can I put it on my rifle. Will it handle recoil.
A - These are "weapon use rated" military tubes. How strong you make it, is up to you. I would not recommend trying to make a riflescope out of it, however. That said, I've seen it done, I've done it and it is possible. But they are heavy and I think there are better commercial options for attachment to firearms.
Q - How much effort is involved?
A - Most people will figure it out in a day or so. Usually over several nights. If you know what you're doing, you can do it in an hour or so. It's a good project to tackle with kids.
Q - Can I mount it on a tripod?
A - Yes, that's the best way to do it. You can carry it around your neck, but it's a bit heavy. The 3D printed parts make allowance for a tripod mount.
Q - Can I head-mount it?
A - Not unless your neck is thicker than your torso. It's far too heavy.
Q - Can I hold it and walk around with it at night, while looking through it?
A - Too heavy and large, but not impossible. I would not recommend it. It's more for scanning around, or sitting in a hide and observing.
Q - How dark a night can I use this?
A - Without illumination - All conditions. Overcast Starlight included, but best results starlight and brighter.
Q - How would this compare to a "Starlight" scope?
A - It *is* a Starlight scope. Actually, the tube is a little more advanced ( and performs better ) than what was used in Vietnam during the war last century.
Q - Can I buy the tubes in Australia?
A - No. I don't know anyone here importing and supplying them. You're welcome to be the first.
Q - Can I make and sell them?
A - Yes. I've put the designs into the public domain. I will even assist you with advice if you want to make them and sell them to other forum members, or anyone at all. But they are fiddly to make and usually people just make them for friends.
Q - Where do I get the parts from?
A - I'll identify places to get parts from later in this thread.
And finally, here's how it compares to some other night vision equipment.
Left to right -
Cascade tube, Gen2+, High Performance Gen2 and Gen3.
Regards
David