This thread is for the Mossberg MVP, if you have any pictures, thoughts, questions, experience etc please feel free to share/ask. I would expect more and more interest in these rifles as they become more readily available in Australia along with the other parts which have been affected the recent changes in customs rulings.
My MVP started life as a near new second handy, 24" barrel with the laminated bench rest stock. I had the barrel shortened to 18" and threaded for a Wilson Combat flash suppressor, then added a Magpul poly rail to the forend so I could attach various grips and a torch. It now wears a Leupold Mark AR Mod-1 Firedot TMR scope in medium PRW rings, which is nice but a little pricey for what it is but its very light and pretty handy for the 55gr FMJ. After trying a few different grips I've setteled on a Magpul XTM Hand Stop Kit, as it doesn't get hung up or catch on things when slung. As with everything its a work in progress and will probably change in the future, but it is a very versatile, light and fast little rifle and I love it!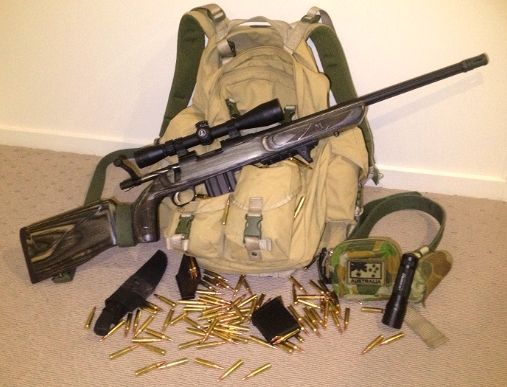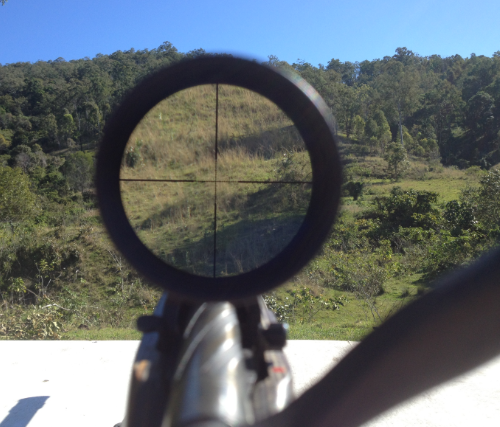 Sorry if you've seen these on the old forum
Accuracy is good, 1.5MOA rough average for cheapass Remington 55g FMJ and sub MOA for 50gr american eagle ar223 ballistic tips. Planning to try some 60gr loads when I finally get around to setting up my loading bench.