Well, lets start with these
I have only just recently got into F-Class shooting and purchased a Savage F/TR as a starting point. I have had it a little while now and was pretty lazy in load development to start off and basically just shot a few groups with different loads and come up with the following load.
Brass: Lapua
Pill: 155 SMK Palma (2156)
Powder: 47.4gr ADI AR2208
Primer: CCI BR2
COAL: 73.55mm
I have been using that load to get some practice up while also fire forming my brass. I now have 300 fire formed cases
As I stated in another thread I have been scoring Consistently around 55-57 per round no matter what the conditions are, which means on difficult days I was being competitive. In the one prize shoot I have attended in F-Class I managed to pick up this.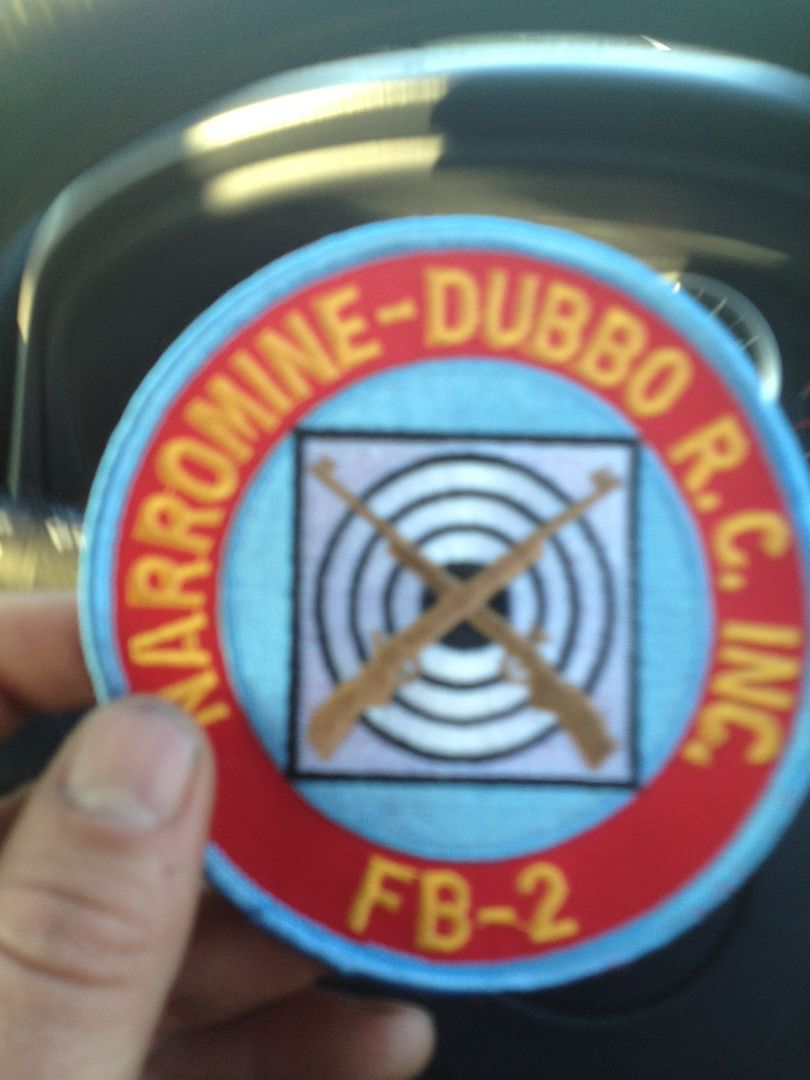 I had the opportunity to shoot another rifle on Saturday and scored a 59-6 straight after shooting a 55.3 with the savage. This is suggesting that its my setup that is holding me back at the moment. Well time to get serious for the Coonabarabran Prize Shoot!! Only problem is that it is this weekend
Thought it might be good to go through the process in a thread and draw on the vast experience of the members on here to help put a setup and load together that will have every body else quitting F-Class because they know I cant be beaten!!
:S
So.......... The rifle
The Brass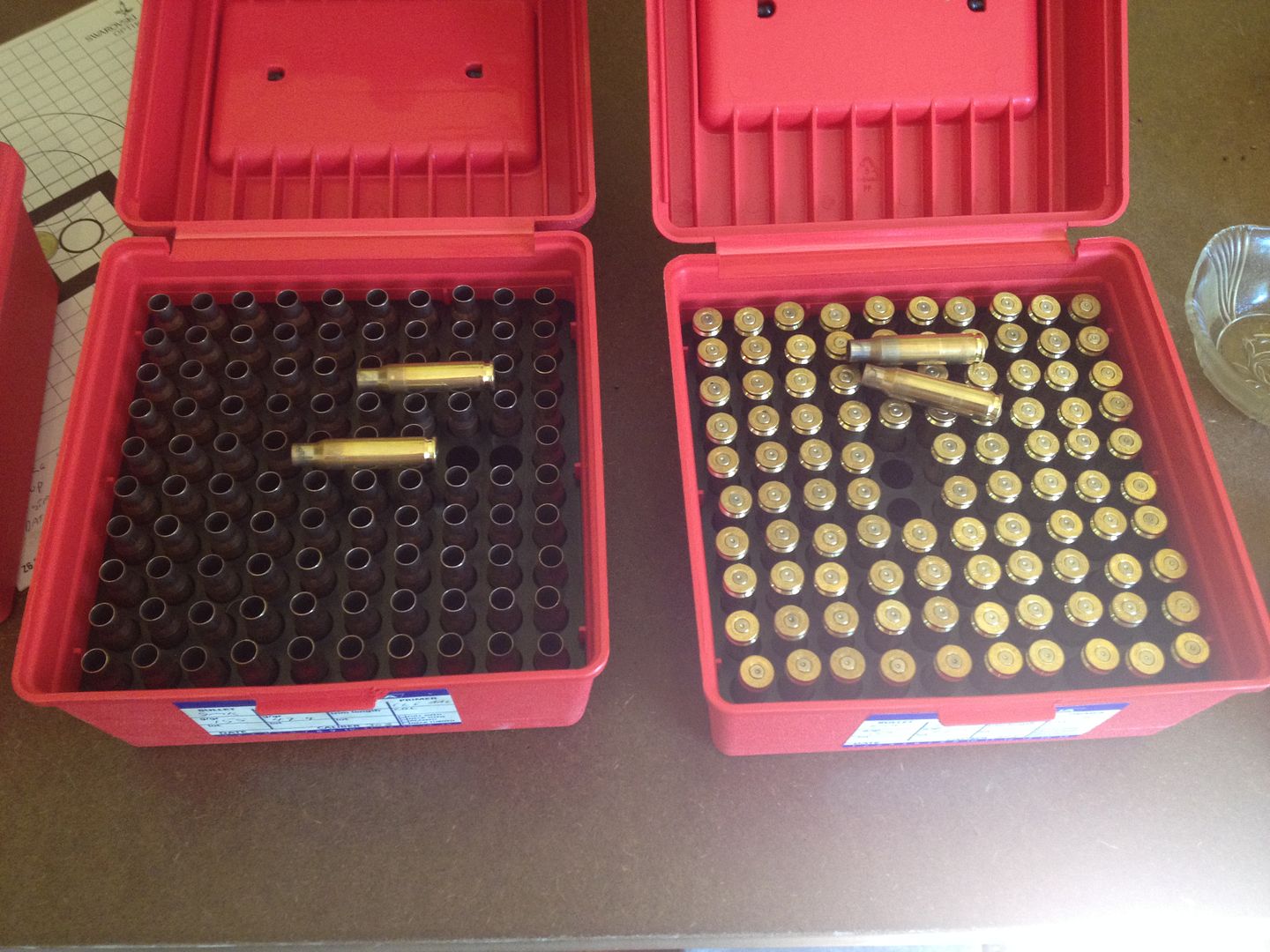 Other kind of important bits and pieces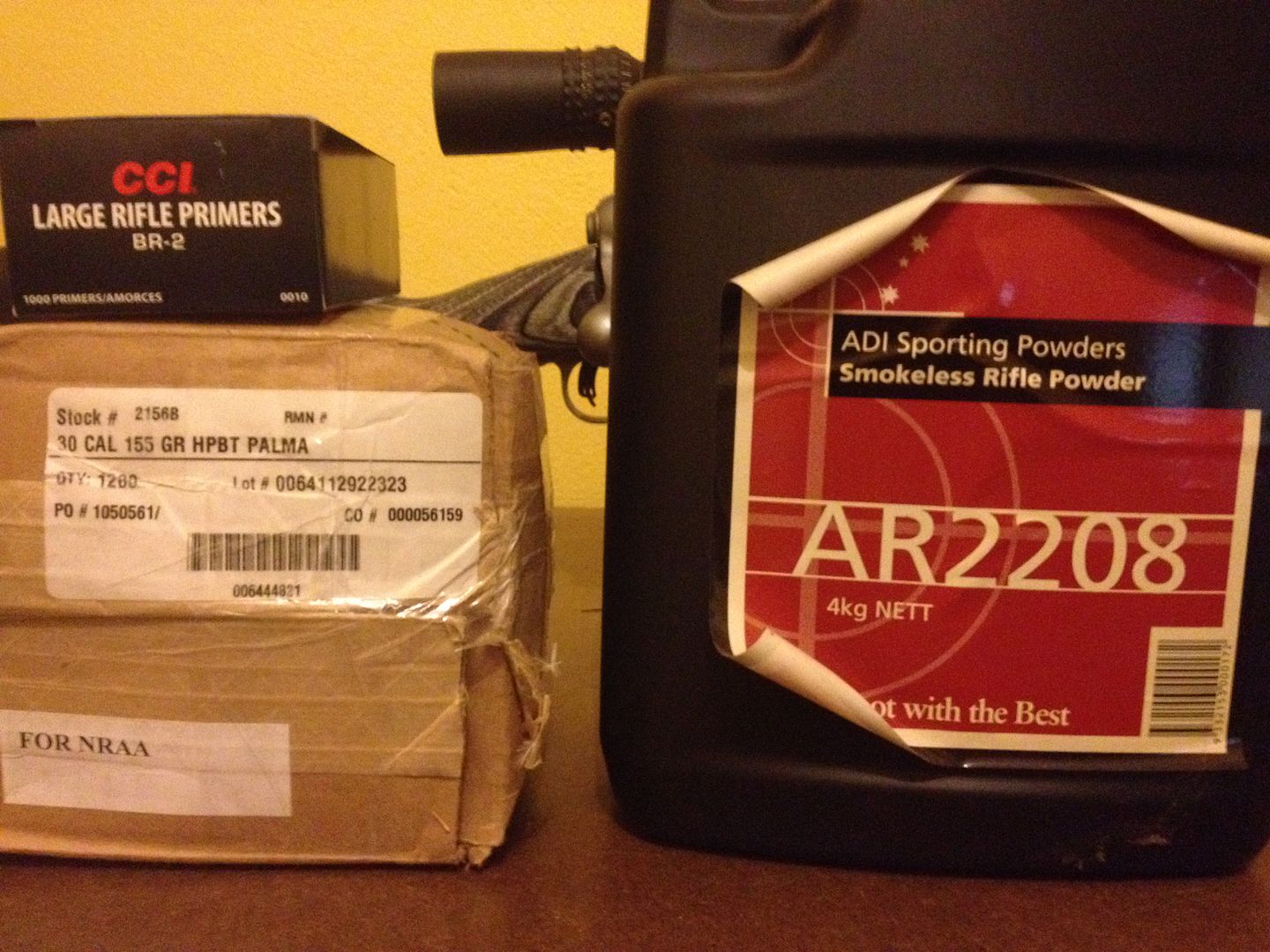 So far i'm off to a flying start having achieved this....
Yep....hard work putting cases into the tumbler!!!!
I suppose this begs the first question........how to clean my brass? I have the tumbler, as shown above, and an ultrasonic cleaner. I have just thrown the cases into the tumbler without having done anything to them. The idea here was to give them a quick clean before resizing. Is this a good idea? should I then punch out the primers and but them through the Ultrasonic cleaner? Thoughts would be appreciated.
Case lengths of my once fired brass range from 51.13mm to 51.18mm. I am a bit unsure what the best approach is here in case trimming. My original plan was to get one of these:
http://www.sinclairintl.com/reloading-equipment/measuring-tools/case-gauges-headspace-tools/sinclair-chamber-length-gage-prod32925.aspx
and then work out my case length to be just short of that to stop the formation of a carbon ring in my chamber. should I leave them all until they grow enough length for me to achieve this? or should I trim them down now to the 51.13mm (that being the shortest case I have measured).
I only have the standard Redding dies at the moment but I did order an S type bushing resizing die on Friday which I should get tomorrow. Only problem is that I haven't ordered a bush yet
Measuring some loaded rounds I have found that they are around .336 in diameter. My standard die is resizing them to .334, which I would have thought is ok having .002 in neck tension. The smallest Redding bush I can get is .335 which would mean a neck tension of .001, would this still be ok? or have I got this whole neck tension thing totally wrong?
That might do for now. Really hoping to get some input from all you reloading gurus out there. I have been reloading for years but only for hunting rifles and this is getting into a whole new realm for me, trying to get a rifle to shoot .5MOA at long range seems quite a challenge!!!