Hi all,
Just though i'd put up my reloads as I go. Some may find it interesting. Obviously these loads are only good for the rifles I am setting them up for and should never be used as a starting point in another rifle.
First up is a Savage 116 in 300 Win Mag. Must say that this thing is not fun to shoot. Feels very uncomfortable and its light which means in a cal such as this it does kick! Pretty happy though with the result.
Shot at 116 yards (strange I know but stepped it out, then shot and then measured properly lol!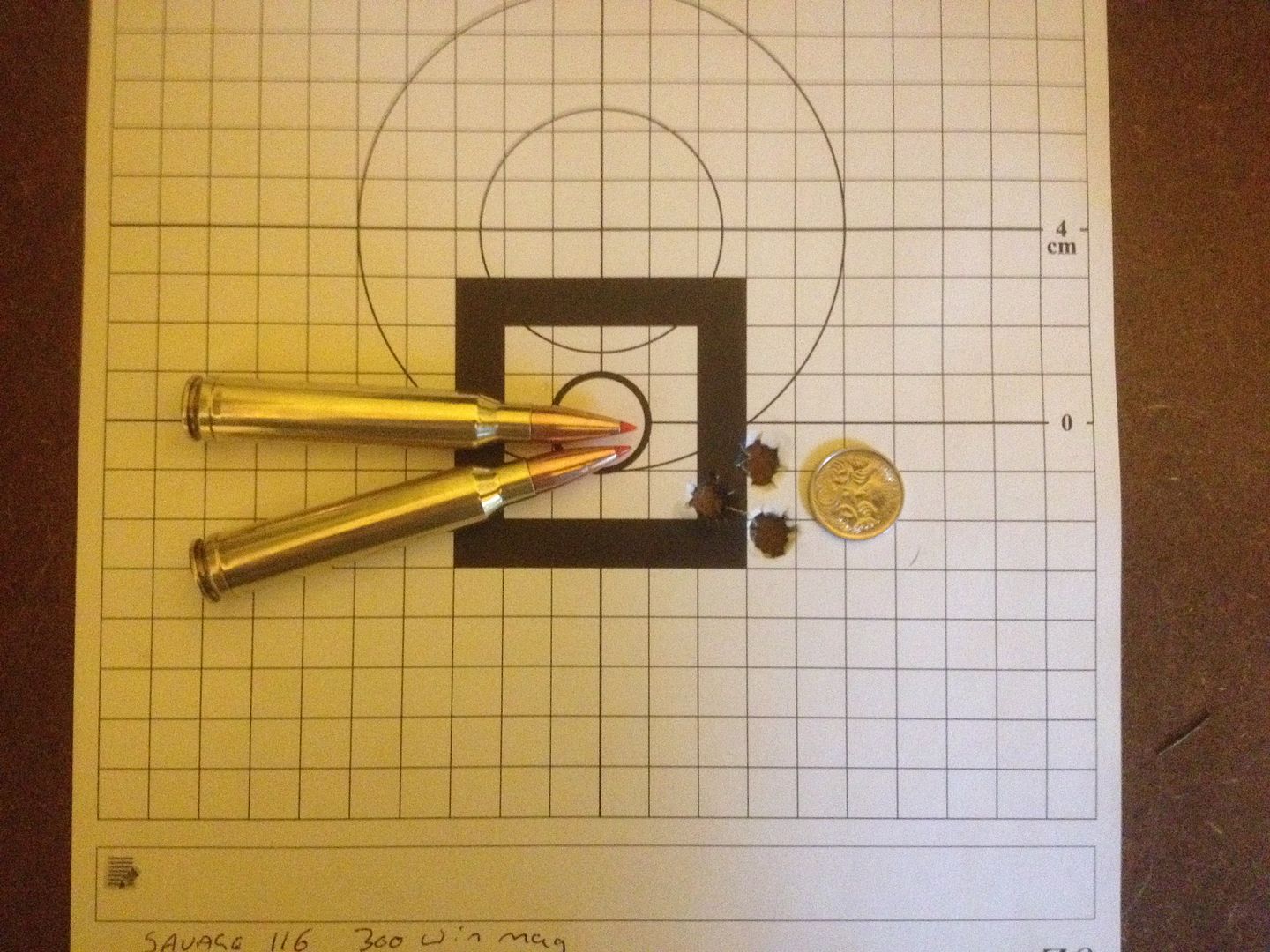 The Load
Brass: Once fired full length resized Federal
Primer: CCI 250 Magnum
Pill: 168gr A-Max
Powder: 2217 78gr
COAL: 87.75mm (to fit mag)