G'day everyone,
First ever attempt at a youtube video, using my iphone so still learning... Basically the question about Forster Co'Ax's being worth the price and excessive wait times is raised regularly and with wait times getting seemingly worse, it will probably get asked again. When that's asked, as usual, I'll jump to the defence of the Co-Ax and let people know that I once ran out of lube and It was during a week long culling program, so I was there at my bench in dire need of some more 25/303 ammunition for the next day and all I had was virgin Win 303 brass still in its packet. Well I went ahead and performed a sacrilegious task of forming 25/303 brass through a simplex 25/303 forming die without lubricating the cases. It wasn't easy and involved a fair amount of swearing but not a single case got stuck and I managed to form 30 new 25/303 cases, load them em and fire form them out culling the next day.
Now, I didn't have any virgin .303 brass for this video, but what I did want is to form 50 .25-06 remington cases from some brand new .30-06 Springfield - Lapua Virgin brass. So I set up the iphone 4 and made a quick video (was pretty anxious I can tell you, Never neglect to use a suitable lubricant, I took a risk doing this.)
Anyway, Here is the result hope it helps people considering a new Press and are intending to do things like forming wildcats or simple reaching different cartridges from the available Lapua selection (the best brass in the world in my opinion). See if you can avoid cringing experienced reloaders...
WARNING: I am in NO WAY recommending this is the way to form .25-06 brass, it is simply a demonstration for informative purposes. Do not try this at home!
Note: that's a peacock carrying on in the background, They are breeding at the moment.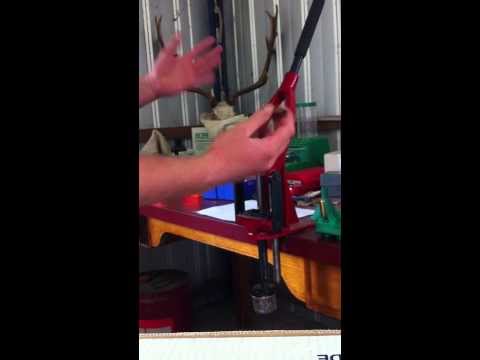 After I made that video, I went ahead and starting doing it properly, using lubricant, It was clearly easier, except for when I neglected to put some on the inside of the neck (whoops). Anyway, made another vido so you can see the difference and just how smooth forming 25-06 brass in a single pass can actually be!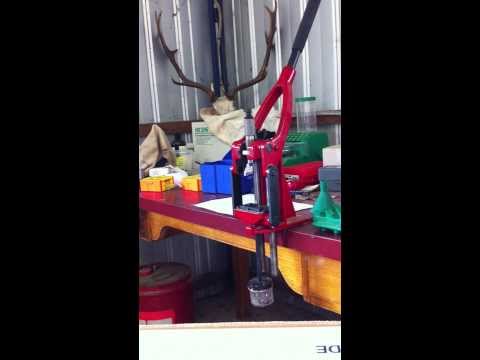 The result first case done (No Lube):
You can see the slight ring (external doughnut) where the die wasn't set quite correctly, chambers fine though, I did adjust the die between video's which I neglected to mention, the ring disappeared after I did that.
Cheers,
Andy