Thought I would share some pics of my NOE moulds and the bullets that they cast.
I have a 2 cavity 165gr Ranch Dog with option for hollow points. The mould is .311 caliber, so suitable for both my . 308win and 7.62x39.
The second mould is a 5 cavity 247gr NOE design in .311 suitable for big .30cals, or as this is designed, for the .300 whisper or blackout. I find this a little less forgiving because of its size and mass. Getting it warmed up is the hard part. Also because the bullets come out so long, any traces of junk in the alloy tend to show up, so lots of flux is needed.
Overall these moulds are very high quality.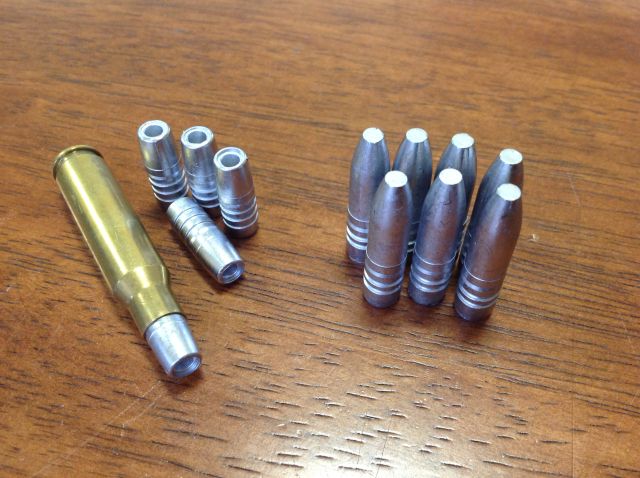 I intent to Hi-tek coat these bad boys rather than do the traditional wax lube.
I reckon those hollow point 165 Ranch Dogs will do a lot of damage to goats and whatever else they are thrown at.