Unashamedly cut and pasted from the other forum.
So, about eight months ago the family doctor tells me that I have to give up working at the jobs that I am doing/trained or skilled to do. So I decided to turn an interest of tinkering with stocks into a little pocket money maker. Spent a couple of months researching pentagraph routers, and like all things in life I realised that even with pentagraph routers you only get what you pay for, so if you want quality at a cheap price then you'll just have build it yourself. With that philosophy in mind I looked for what I considered to be the best parts, for my purposes, of the designs out there, threw in a few modifications of my own, and whalla, I had a set of plans (albeit in my head) for my own router.
Basic design considerations had to include;
1. Be able to produce two duplicates at a time,
2. Have five axis of movement,
3. Spindle carriage must track within 2mm,
4. Spindle carriage must be heavy enough to absorb vibrations and chatter when cutting,
5. All pivot points and areas of motion must be strong enough to allow point 3 and 4 to happen,
6. All pivot points are to have thrust or load bearings,
7. Design had to be flexible enough to allow changes/modifications without requiring a complete strip down and rebuild, and,
8. CHEAP.
Long story short, and considering I'm neither a mechanical engineer, draughtsman, trade boilermaker, or welder, I was able to build a machine that, although as ugly as sin, meets the design consideration I set out above. Particularly point 8, all steel for frame and carriage came in under $50, sourced of local scrape yards, and bin diving the scrap bin at the workshop I was working at. All bearings and shafts were sourced from old electric motors (free if I stripped motors down for the scrap yard) again saving even more money. In fact saved enough on these to go over specification on linear bearings and tracks, and spindle motor.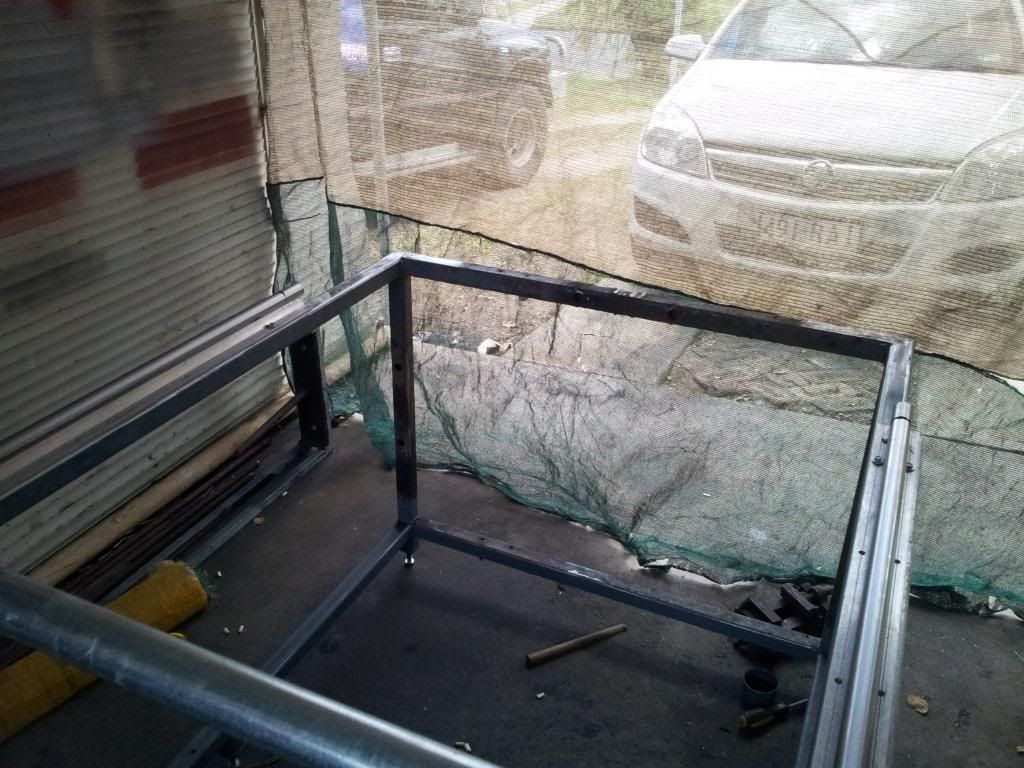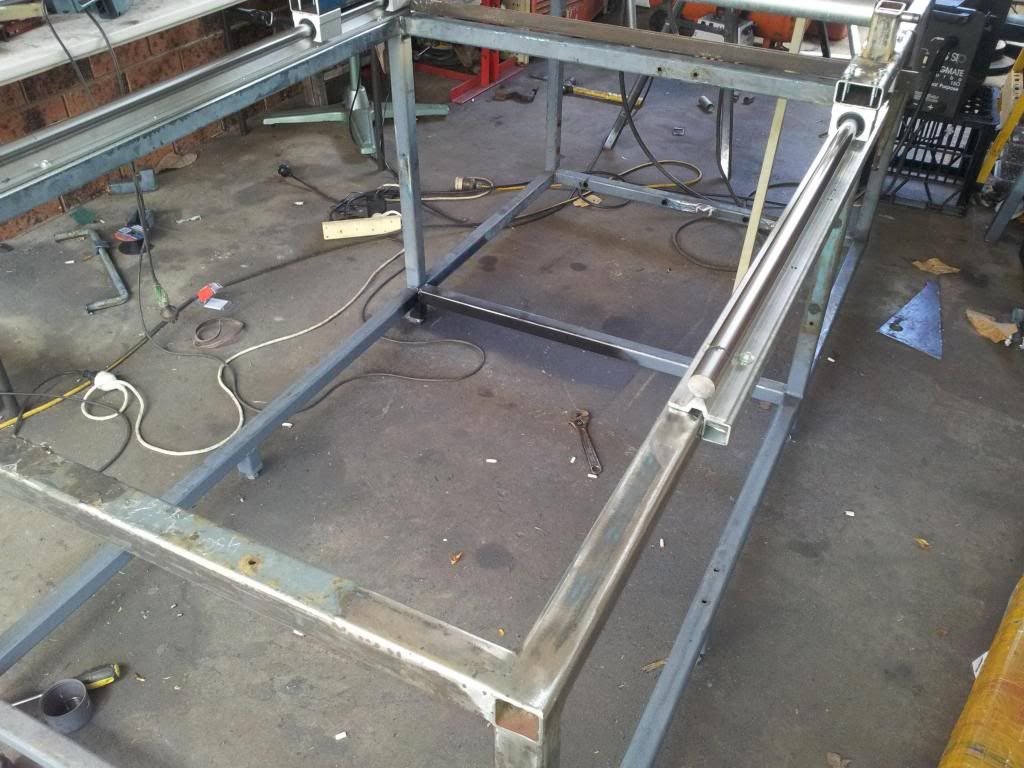 25mm open linear bearings and fully supported rails alleviate tracking problems.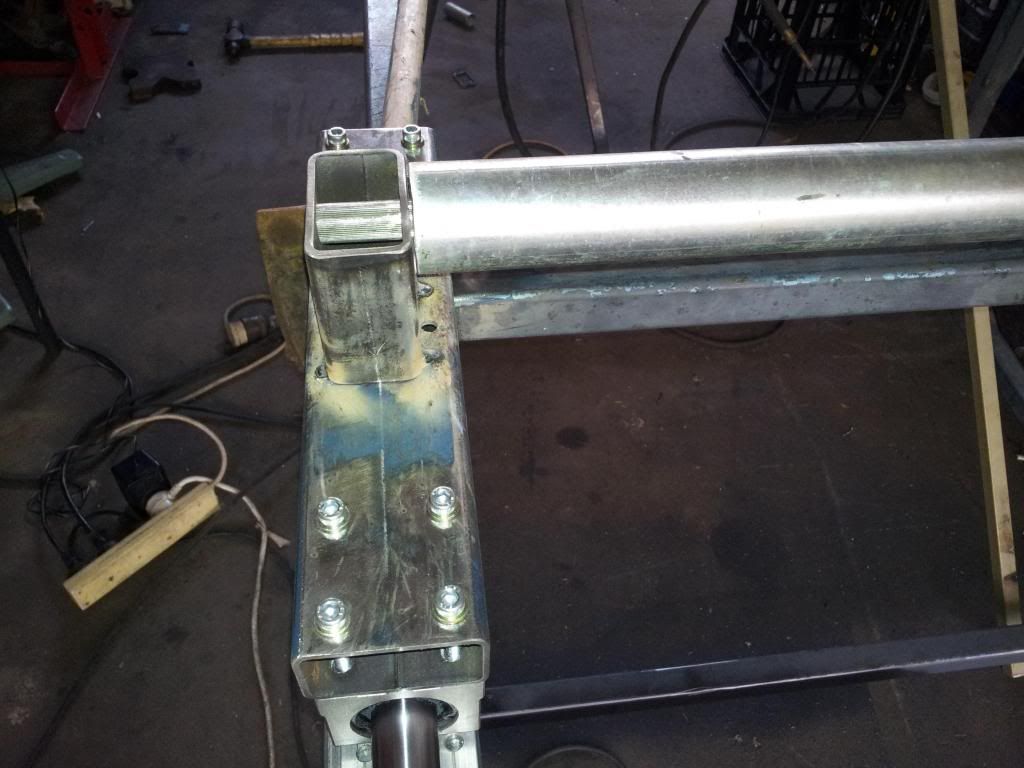 Old electric motor bearing and shaft, bearing are inside pipe.