Here is a barrel blank being cut to 6 inches long.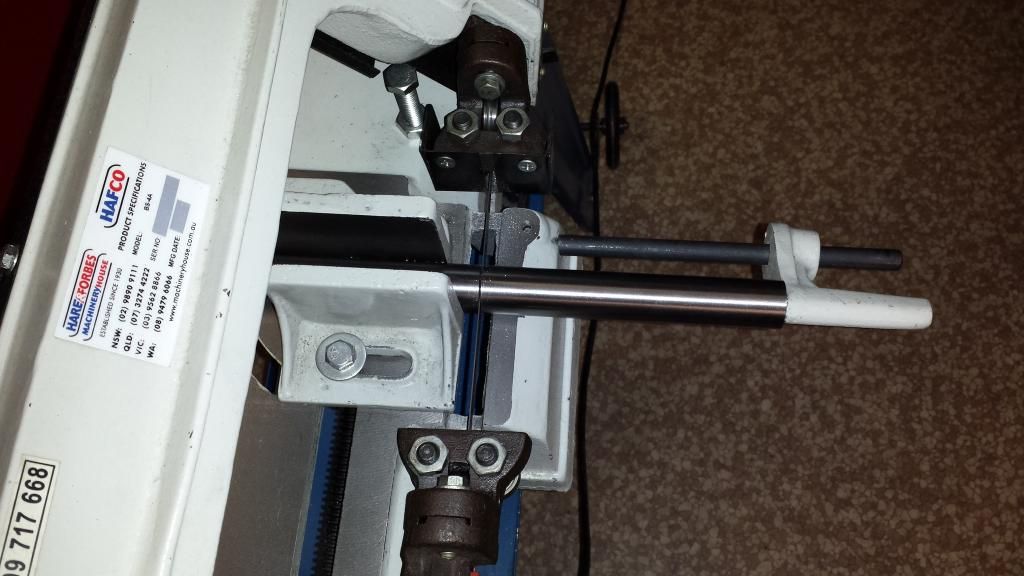 Cut Blank next to S&W Mod 14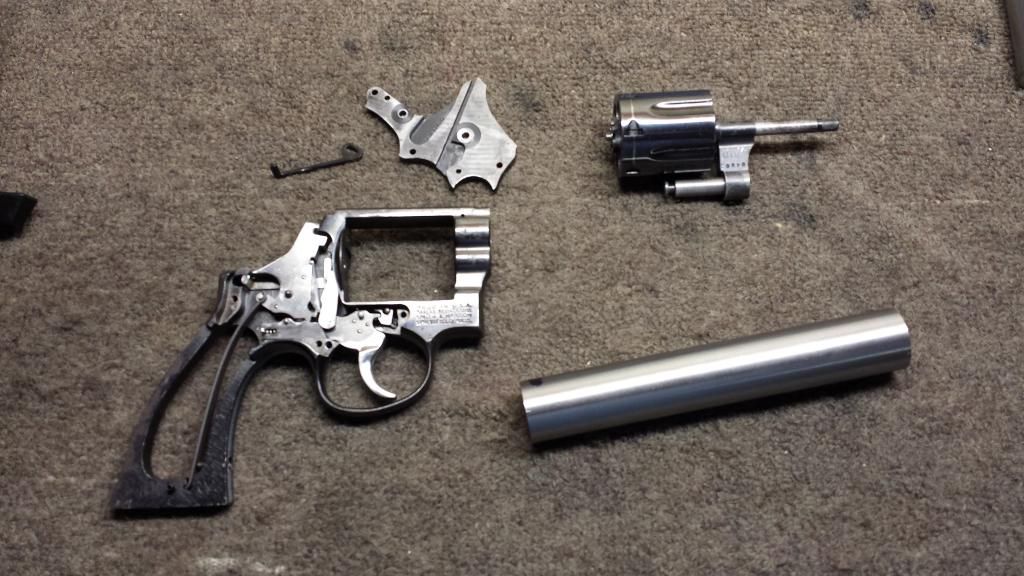 Next I will setup the Lathe and show threads being cut .
Dialing the Barrel in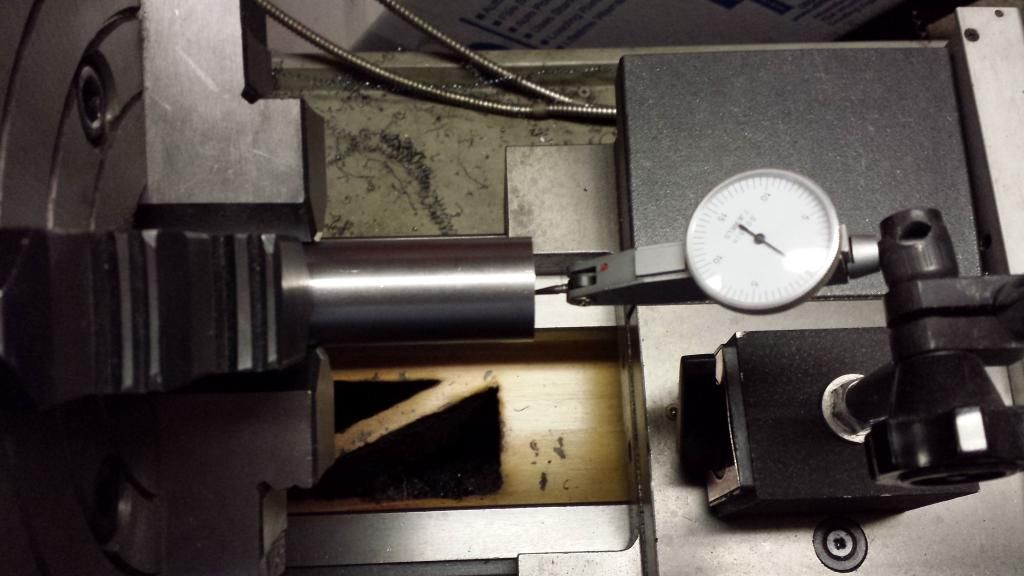 Shank Cut to size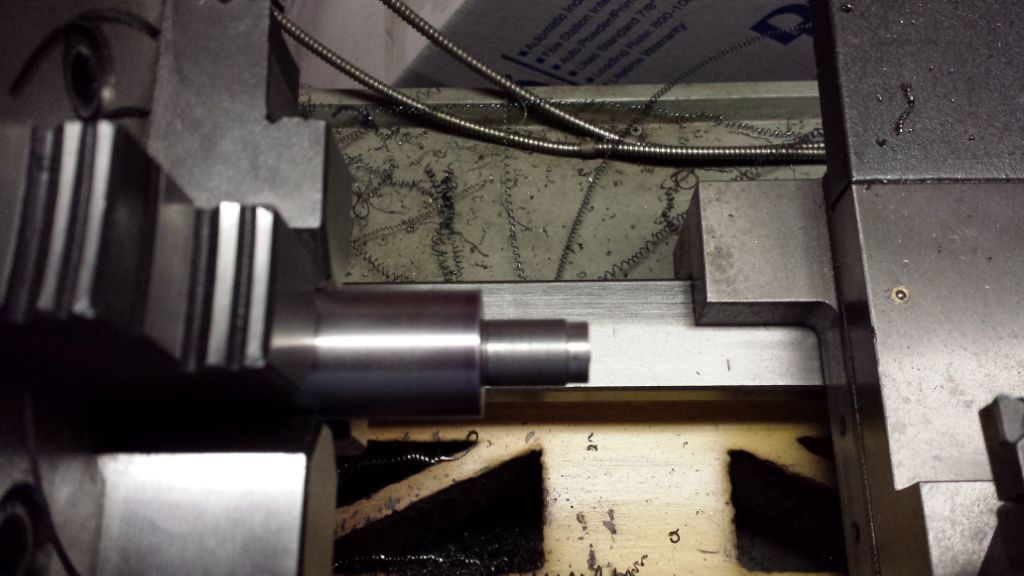 Threaded 540 X 36tpi
Installing the barrel onto the frame is shown in another post -
http://www.shootingaustralia.net/forum/general-gunsmithing/59-installing-a-barrel-on-a-s-w-revolver
, I will be Slabbing the sides, cutting the ejector rod slot, installing a crane lock, A trigger stop on the trigger and installing an Aristocrat sight.I will post these as I get to them.
Barrel installed on Frame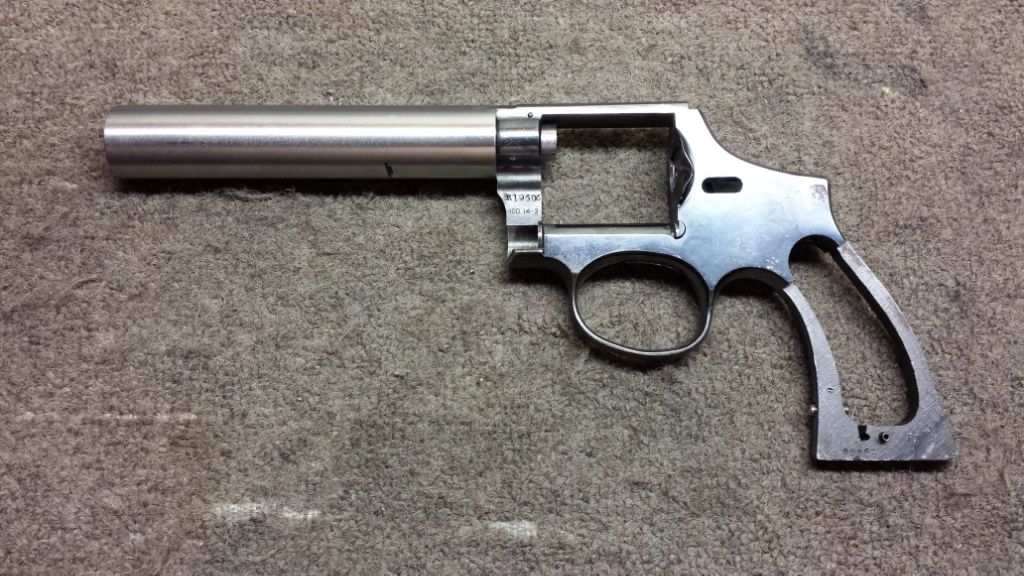 Crane Lock installed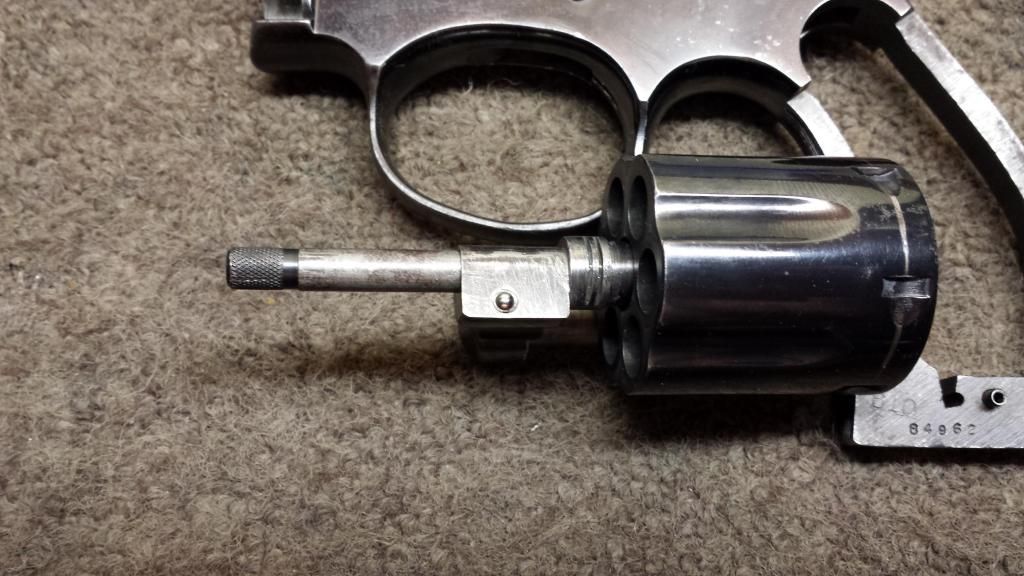 Here is the Ejector Rod Cutout machined on the Barrel.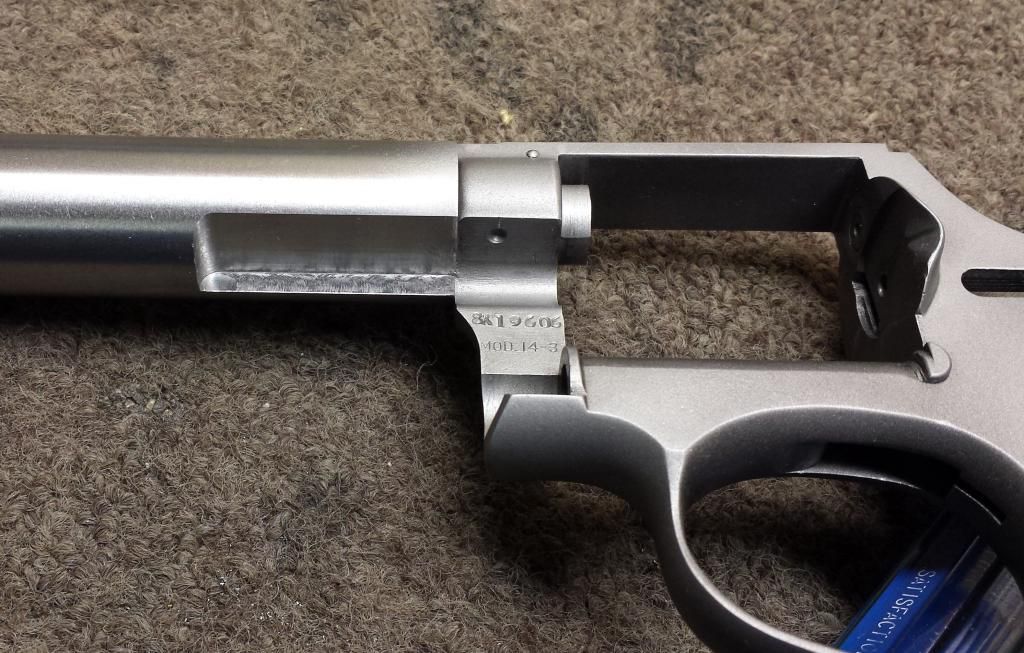 Forcing cone Cut.
Prior to cutting the Cone ,Endshake was fixed and the Barrel / Cylinder gap set to spin on a 4 thou gauge.The Revolver has been blasted clean and the next step is slabbing the sides of the Barrel. Also changed the Thread Title.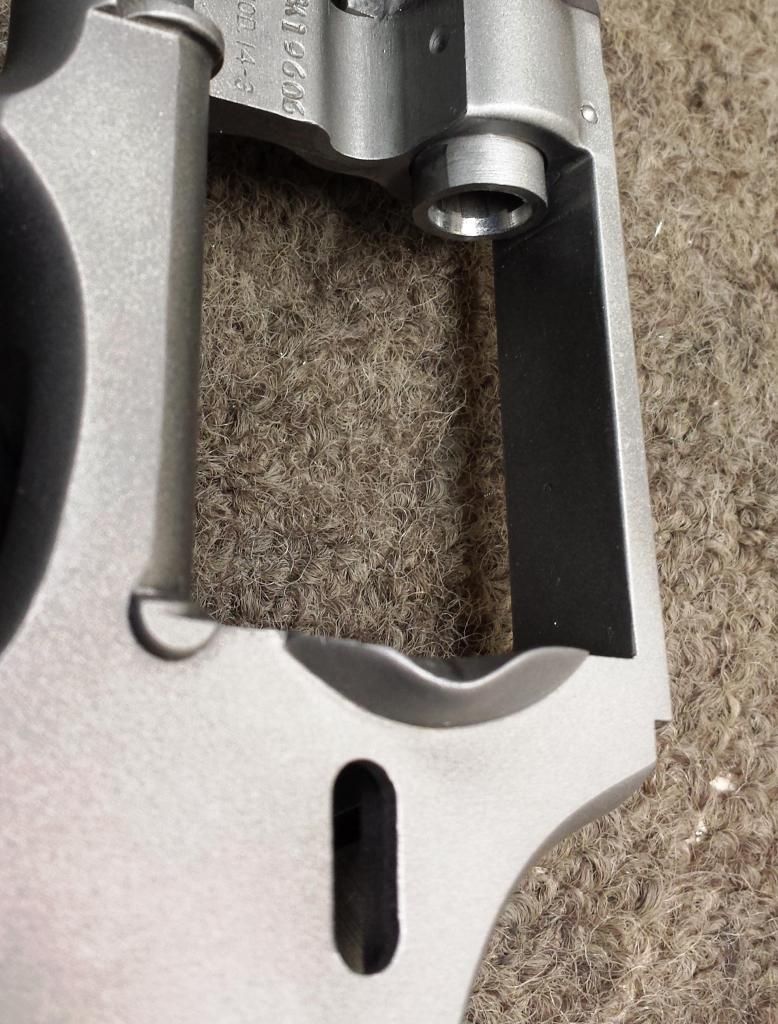 Trigger Stop installed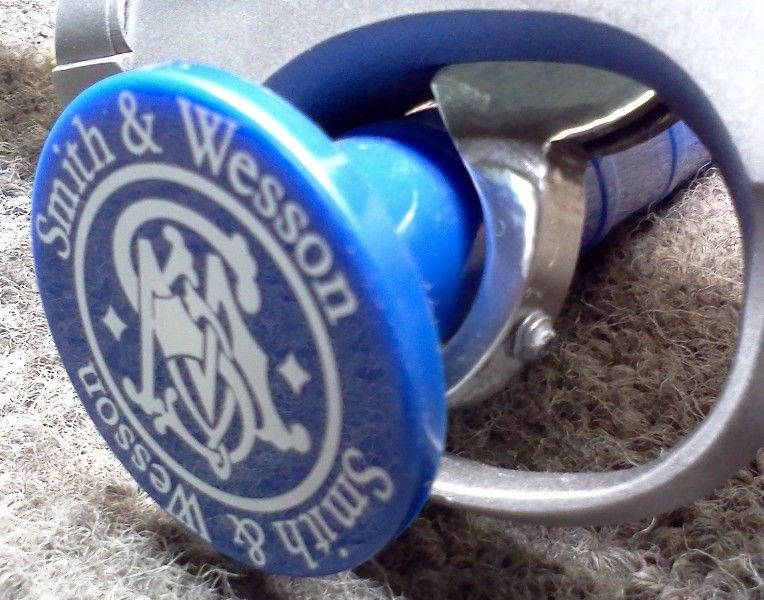 Barrel Slabbed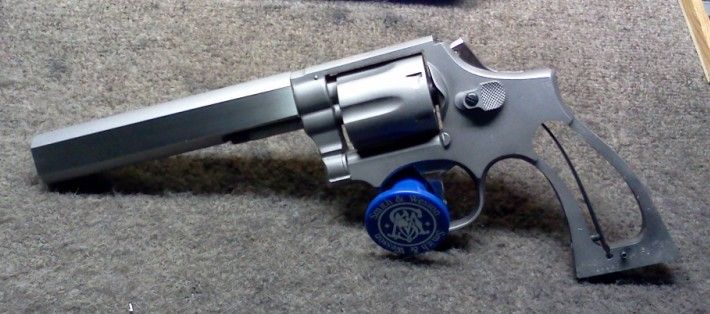 Next will be installing the Aristocrat Model TS-6-T Sight.
Here is the Aristocrat Sight installed.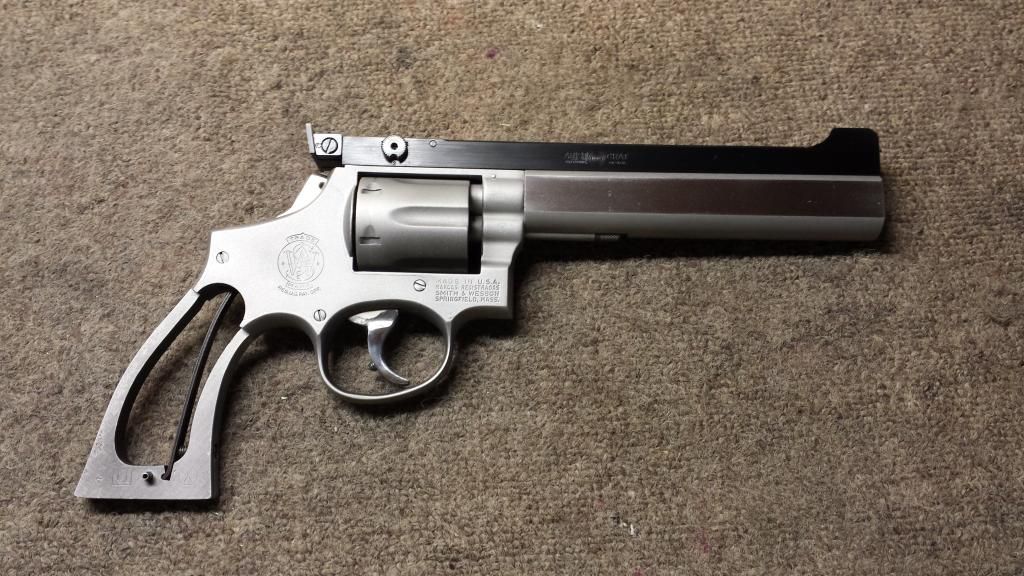 It will be getting it's final polish and cleanup then Blued on Thursday.
Will post pics after it's blued.
Just back from being Blued, Cleaned up ,Put back together and oiled all over on the outside.
When the customer gets it he will wipe the excess oil off and It will look prettier ( The internals have been cleaned and lubed ).